How often have we all might heard parents warning their children, while moving out from their home for some work, so repeatedly, "Dhyaan se chalna, apne swasthya ka dhyaan rakhna, dhyaan se rahna, dhyaan se kaam karna, khana, pina and so many other things"? (Take care while moving, Take care of your health, live your life carefully, mind your work, food, water etc.) So what does the word "dhyaan" imply in the above context?
In fact, it is nothing but the synonym of meditation which literally means giving full attention to something as a part of spiritual activity or as the modus operandi of calming or relaxing one's mind. In fact, dhyaan is the most integral, innate and inherent part of lives of the Homo sapiens. It cannot be enforced from outside nor can it be separated from the lives of human beings. That is why meditation, one of the most essential components of Yoga, is nothing but a way of life; it is the most essential part of life along the line of air, water and soil.

The history of Yoga, as an ancient divine practice and considered to be evolved during the pre-Vedic period of circa 3000 B.C, is a science which is practised to attain what we may call the harmony between mind and soul and divine enlightenment. It has grown to be a powerful alternative therapeutic system for the control and management of life-style-induced diseases and psychosomatic disorders over the years.
As per legend, Patanjali, the founder of the Yoga-Sutra, one of the six most important Yoga schools, is considered as the father of the modern discipline of Yoga. He is also credited with the mammoth task of recording the basic principles of Yoga in religious scriptures.
In Rig Veda, yoga is popularly described as the science of Chitta Vritti Nirodha, the science of stilling the mind's vicissitudes, mind's fickleness, and mind's whimsy. It also means calming the turbulent mind and uniting the mind with the divine soul. The regular practice of yoga has now proved to be the panacea of entire gamut of physical and mental disorders and ills which human beings find themselves most vulnerable to suffer from.
Yoga as a science of impeccable therapy is reckoned as the historic gift of ancient civilization to the new generation of the modern world and keeping in view the importance of this discipline, Prime Minister Shri Narendra Modi proposed the idea of International Day of Yoga at the United Nations General Assembly on the 27th September 2014. Following this proposal the United Nations General Assembly declared 21st June as the International Day of Yoga. The maiden International Day of Yoga was observed across the globe on the 21st June 2015. The science of Yoga is an epoch-making school, it is a timeless philosophy, it is a great mystic the halo of which transcends the boundaries, religions and cults of the nations. In Hinduism, yoga is practised as Jnana Yoga, Bhakti Yoga, Karma Yoga, Laya Yoga and Hatha Yoga. Raja Yoga, referred to as the Ashtanga Yoga, described in the Yoga Sutras of Patanjali, is practised for the attainment of Samadhi, the moksha, the liberation, the salvation, the ultimate goal and the final freedom from the whirlpool of rebirths in the form of human beings on earth.

But yoga and its benefits are not limited only to the attainment of mental calmness, spiritual enlightenment, and divine renaissance of the human beings. It has surprisingly evolved also as one of the very promising and potential domains of career over the past a few decades, especially with the wide pervasion of globalization sweeping across the nations in the world. The prospects of yoga as a lucrative career have even increased with the unprecedented increase in the inclination of the youth towards self-grooming and getting blessed with good health. Moreover, yoga, which has been established as an alternative and impeccable therapy of increasing psychosomatic disorders such as depression, anxieties, cases of suicide et al, now has come out from the scriptures and conspicuous knowledge domain of the experts to the dining rooms and gymnasia of the common masses. With the declaration of 21 June as International Yoga Day by the UNO, the importance of yoga as an avenue of career and employment opportunities has increased manifold.
The career in yoga mainly centres around the position of yoga instructor who not only teaches his disciples the various yoga asanas, guides correct breathing technique (pranayam), trains for meditation and many other things but also helps to calm the mental condition and improve the physical fitness. The yoga expert or instructor can also help the people achieve spiritual awakening and self-consciousness.

WHAT DO YOU NEED TO MAKE YOGA AS A CAREER?
Yoga, as an ancient art of harmonising the psycho-mental-spiritual and physical fitness of a person, can prove to be a preferred choice of career if this perfect art of living life is practiced religiously and passio-nately. To make yoga as a career option, the aspirants need to do the following important works -
1. MASTER THE ART OF PRACTISING YOGA PERFE-CTLY
Before making yoga as one's career choice, the aspirant first must master the practice of yoga from a standard and professional yoga school. In fact, mastering yoga is not an easy task. It calls for hard labour, patience, perseverance, devotion and, most importantly, passion. Presently, there are a string of high quality professional yoga schools and universities in the country where the basic yoga practices are taught to the trainees. Bihar School of Yoga, Munger, Morarji Desai International Institute, Patanjali University, Gurukul Kangri Vishwavidyalaya, Dev Sanskriti Vishwavidyalaya, Dr Hari Singh Gour University, SDM College of Naturopathy and Yogic Sciences are reckoned as some of the premier institutes of yoga learning across the country.

2. PROFESSIONAL DEGREES ARE INEVITABLE
There are a host of short-term and long-term professional courses which a yoga professional aspirant must pursue to make a career in yoga.
The Government of India has initiated a 'Scheme for Voluntary Certification of Yoga Professionals', which works under the Ministry of Ayurveda, Yoga and Naturopathy, Unani, Siddha and Homoeopathy (AYUSH) and which offers certificates to the yoga teachers. There is also Quality Council of India (QCI) which offers accreditation and verifies the yoga professionals who want to work in the domain of yoga as professionals. One-year diploma in yogic studies, one-month teachers' training course (TTC) by the Yoga Vedanta Forest Academy in Sivananda Ashrams at Rishikesh and Kerala, Parmarth Niketan at Rishikesh, Shantikunj at Haridwar and BKS Iyengar's Ramamani Iyengar Memorial Yoga Institute (RIMYI) offer professional courses in yoga in abundance. No doubt, a master and PhD degree in yoga can provide more of the advantages to a candidate to get the job and make his or her career easily.
3. A yoga instructor must have very fluent communication skills and indomitable courage and devotion to his duties.
4. The aspirant who wants to make a career in yoga must have inherent skills of motivating others so that they follow him or her strictly and religiously.
5.Yoga is the name of impeccable physical fitness and balanced mental condition. So, an aspirant needs to perfectly maintain his physical fitness and mental balance.

6. CHOOSE WHAT YOU PREFER TO BECOME
However, there are plenty of career options in yoga but the position of yoga instructor is most in demand in various institutes, corporate and multi-national companies, health spas, beauty salons, gyms and organizations. The big business and corporate house professionals, film industry celebrities, fashion industry workers, students, teachers, housewives and common masses do hire yoga professionals for their professional benefits and therapeutic gains.
TV channels and All India Radio are also running various programmes on the mental and physical fitness for the viewers and this too may prove to be what we may call the glamorous avenue of career and employment. Yoga therapists are also in great demand for the control and treatment of various ailments. Specific asanas are taught to the clients by the yoga instructors at various health centres and clubs, hotels and tourist resorts.
Summarily, a yoga professional can choose the following jobs in the following disciplines -
1. Academic
2.Management & Administration
3.Hospital and Healthcare Administration
4. Yoga Therapist
5. Yoga Instructor
6.Yoga Consultation as Instru-ctor, Expert, Specialist, etc.
7. Clinical Psychologist

ESSENTIAL ELIGIBILITIES YOU NEED TO POSSESS AND COURSES YOU NEED TO PURSUE
The career in yoga requires various degrees and diplomas in the discipline of yoga, for the attainment of which there are a lot of colleges and universities which are run both by the government and the private sector in the country. These institutes offer courses for the Diploma, graduation and master in yoga for which the minimum eligibility is 12th standard pass with the subjects of physics, chemistry and biology from a recognized college and University. The degrees like M. Phil and PhD can also be obtained after the graduation degree in yoga.
There are a number of courses available which an aspirant of a career in yoga can pursue.
Important courses are following-

CERTIFICATE COURSE
Certificate Course in Yoga (CCY)
It is a one and a half month course for which an aspirant must have passed Higher Secondary class. There is no age barrier for pursuing this course.

BACHELOR COURSE
Bachelor in Arts (Yoga Philosophy)
This is a 3-year degree course for pursuing which the minimum eligibility is 10+2 in any stream.
Undergraduate Diploma in Yoga Education
It is a 1-year duration course and also has 6 months internship. For pursuing this course, the minimum eligibility is graduate in any stream and with a certificate in Yoga.

MASTER COURSE
Postgraduate Diploma in Yoga Therapy
This master course in yoga is of one year. For pursuing this course the candidate must be a graduate in any stream from any recognized university.
Master in Arts in Yoga
The duration of Master course in yoga is of two years and to pursue it the minimum eligibility is that of graduation in any stream from a recognized university.
Other Advanced Courses
Apart from undergraduate and postgraduate courses in yoga, a candidate may pursue some advance courses in this discipline for having better chances of making their career in yoga.
Advanced Yoga Teachers' Training Course in Yoga (AYTTC)
The duration of this course is only one month or four weeks for admission to which the aspirant must have the eligibility of certificate, diploma or graduation in yoga. For pursuing this course the candidate must also have an experience of teaching yoga for at least 2 years.

YOGA TEACHERS' TRAINING COURSE (TTC)
Swami Vishnudevananda is reckoned as the first yoga master who developed a training programme for yoga teachers in the European nations. Besides Hatha Yoga (asanas, pranayama and relaxation), the Sivananda's school of training yoga teachers is based upon the approach of understanding and experiencing the four main systems of yoga - Raja Yoga (control over the mind), Karma Yoga (selfless activity), Jnana Yoga (yoga philosophy, knowing oneself) and Bhakti Yoga (transformation of emotion into devotion). The Sivananda Yoga Teachers' Training Course offers a yoga certificate to the candidate. The Sivananda Yoga Teachers' Training Course is taught across the world. The 4-week Advanced Teachers' Training Course and 2-week Advanced Practice Course and week-long further training programmes for yoga teachers are also offered by the Sivananda's school of training.
Institutes, Colleges and Universities offering Courses and degrees in Yoga Sciences
Some Important institutes and universities offering the various courses in yoga are following-
1.Government Naturopathic Medical College, Hyderabad
2.SDM College of Naturopathy and Yogic Sciences, Ujire, Karnataka
3.JSS Institute of Naturopathy and Yogic Sciences, Mysore Road, Ootacamund
4.Shivaraj Naturopathy and Yoga Medical College, Salem
5.Government Naturopathy and Yoga Medical College and Hospital, Anna Nagar, Chennai
6.SRK Medical College of Naturopathy and Yogic Sciences, Kulasekharam, Kanayakumari district Tamil Nadu
7.Mahavir College of Naturopathy and Yogic Sciences, Durg, Chhattisgarh
8.Alvas College of Naturopathy and Yogic Sciences, Moodbidri, Karnataka
9.KLES College of Naturopathy and Yogic Sciences, Shahapur, Belgaum, Karnataka
10.Morarji Desai Institute of Naturopathy and Yoga, New Delhi
11. Government Nature Cure and Yoga College, PKTR Hospital, Mysore
12.Morarji Desai Institute of Naturopathy and Yogic Sciences, Vadodara
13.Andhra University, Visakhapatnam, Andhra Pradesh
14.Bihar School of Yoga, Munger, Bihar
15.Rashtriya Sanskrit Vidyapeeth, Tirupati, Andhra Pradesh
16.Pt. Ravishankar Shukla University, Raipur, Chhattisgarh
17.Morarji Desai National Institute of Yoga, New Delhi, Delhi
18.Bhavnagar University, Bhavnagar, Gujarat
19.Gujarat Vidyapith, Ahmedabad, Gujarat
20.Gujarat Ayurveda University, Jamnagar, Gujarat
21.Gujarat University, Ahmedabad, Gujarat
22.Hemchandracharya North Gujarat University, Patan, Gujarat
23.Kurukshetra University, Kurukshetra, Haryana
24. Himachal Pradesh University, Shimla, Himachal Pradesh
25.Karnataka University, Dharwad, Karnataka
26.Mangalore University, Mangalore, Karnataka
27.Manipal University, Manipal, Karnataka
28. Barkatullah Vishwavidyalaya, Bhopal, Madhya Pradesh
29.Dr. Harisingh Gour Vishwavidyalaya, Sagar, Madhya Pradesh
30.Jiwaji University, Gwalior, Madhya Pradesh
31. Lakshmibai National Institute of Physical Education, Gwalior, Madhya Pradesh
32.Rani Durgavati Viswavidy-alaya, Jabalpur, Madhya Pradesh
33.Maharishi Mahesh Yogi Vedic Viswavidyalaya, Katni, Madhya Pradesh
34.Kaivalyadhama, Pune, Maharashtra
35.Sant Gadge Baba Amravati University, Amravati, Maharashtra
36.Indian Institute of Yogic Science & Research, Bhubneshwar, Odisha
37.Utkal University, Bhubne-shwar, Odisha
38.Punjab University, Patiala, Punjab
39.Punjab University, Chandi-garh, Punjab
40.Jai Narain Vyas University, Jodhpur, Rajasthan
41.ML Sukhadia University, Udaipur, Rajasthan
42.Jaipur University, Jaipur, Rajasthan
43.Annamalai University, Chennai, Tamil Nadu
44. Krishnamacharya Yoga Mandiram, Chennai, Tamil Nadu
45.University of Lucknow, Lucknow, Uttar Pradesh
46.Dr Ram Manohar Lohia Awadh University, Faizabad, Uttar Pradesh
47.Bundelkhand University, Jhansi, Uttar Pradesh
48.Dev Sanskrit Vishwavidy-alaya, Haridwar, Uttarakhand
49.Gurukul Kangri Vishwavidyalaya, Haridwar, Uttarakhand
50. Hemwati Nandan Bahuguna Garhwal University, Pauri Garhwal, Uttarakhand
51.Patanjali University, Haridwar, Uttarakhand
52. Jadavpur University, Kolkata, West Bengal

WHAT ARE YOU EXPECTED TO DO FOR YOUR CLIENTS AND INSTITUTES?
An institute or a client expects the following important responsibilities to be performed by you as a yoga professional -
1. Knowing your profession and people you have to deal with very well.
2. Keeping oneself updated with the developments taking place in the various segments of the discipline of yoga.
3. Chalk out various courses and implement them with the help of strategically-prepared perfect lesson plans.
4. Devise the modus operandi of analysing the fitness level and recording the performance level at regular intervals.
5. Guiding the participants to do various types of asanas very correctly.
6. Knowing the requirements of all the participants very minutely and making them do the yoga practices accordingly.
7. Ensuring the personal safety of the participants while teaching them yoga asanas.

JOB OPPORTUNITIES IN THE DISCIPLINE OF YOGA
With the fast sweeping of globalization and paradigm changes in the life styles and food habits of the people of both the developing and developed countries, yoga has emerged as the latest potential domain of promising career and lucrative job opportunities. Unprecedented vistas of employment opportunities have opened up the doors of jobs which have attracted the educated young generation both from the rural and urban areas. Following are the various job opportunities in the discipline of yoga which the aspirants can look forward to -
EDUCATION
Education is the most potential domain for the aspirants who want to make their career in yoga. With the degree and diploma in yoga, the aspirants can aim for various sorts of job opportunities in various positions in the education sector. The schools, colleges, universities and myriad other education institutes of both the central and state governments offer jobs in a lot of portfolios to the candidates.
In these institutes, a yoga instructor is employed to teach the students as well as the faculty members the flawless techniques to cope up with the anxieties and stresses arising out of mounting pressure of the demand of the jobs and rat race to excel others. These yoga instructors also teach the students their prescribed syllabi of their classes. The state governments have made yoga education compulsory in all their schools and for this thousands of yoga teachers are recruited every year. Colleges and Universities too have the yoga teaching faculties working as professors and assistant professors. The yoga professionals are also offered the jobs of Director, Deputy Director, Research Officer, Assistant Research Officer, Programme Officer, Assistant Director, Consultant et al in the educational institutes of both the public and private sectors. Here, the salaries and various perks depend upon many factors such as hierarchy, the level of education, experience and professional degrees and diplomas of the aspirants. However, there is no denying the fact that job market of yoga does not have any salary constraints.

HEALTH SECTOR
The life style of the people in the information technology age of the modern century has undergone U-turn changes which have wrought havoc upon the people's way of living. Psychosomatic disorders and mental disturbances combined with anxieties and stresses have made yoga the most effective therapeutic alternative and due to impeccable efficacy of yoga, the job opportunities have virtually inundated the hospitals, health clubs and spa salons.
The yoga professionals are hired in hospitals and beauty and spa salons on regular basis and they train and teach people the art of how to keep themselves physically fit and mentally healthy even in odd circumstances. These yoga professionals also treat people suffering from various ailments and diseases.

HOTELS AND PICNIC RESORTS
The modern age hotels and resorts are not simply the venues of relaxation and recreations. All these places have now turned out to be the centre of mental refreshment and divine enrichment. People with their families come to hotels and other beautiful picnic resorts for enjoyment as well as keeping themselves engaged in a number of sessions of yoga exercise practices. And that is why the hotels and picnic resorts now essentially employ yoga experts and professionals on a regular basis for teaching yoga practices to the visitors.

GYMNASIUM AND LAUGHING CLUBS
The modern day gymnasia have yoga as their latest addition and yoga instructors are employed by them to train and teach people a variety of yoga practices and to keep them physically fit and mentally sound. Laughing clubs are also very popular these days where people are taught through yoga practices to how to live a life free from anxieties and stresses and this is done by professional yoga teachers. Here too yoga professionals can get jobs and earn a lucrative income.

VISUAL AND PRINT MEDIA
Almost all television channels necessarily run health section where the viewers are given tips to keep themselves free from various physical ailments and control various other psychological problems. These television channels hire yoga experts on regular basis for this task and pay them handsomely. Even various newspapers, magazines and periodicals in almost all languages use the services of renowned and widely-acclaimed professional yoga experts for writing columns for them. They are also paid very lucratively and this turns out to be one of the bright avenues for employment.

SOUGHT BY THE HIGH-ECHELON PROFESSIONALS
The job nature of the professionals of the top hierarchies in the modern age demands for meeting high targets within the stipulated time and this work pressure causes what we may call stress and depression. The employers, which include both the private and public sectors, of these highly professional authorities conduct special session of yoga for which yoga experts and coaches are hired. These professionals are trained and made to practice many effective asanas, pranayam and meditation to release tension and cope up with the stresses. These arts of stress management and human resource management are proving to be very beneficial in coping up with the adverse situations of life.

JAIL ADMINISTRATION
Gone are the days when jails were supposed to be the isolated place of brutal punishment for the captives and the criminals. But that time has passed now. Now the focus has been shifted from punitive action to a reformative attitude. The hard core criminals and notorious offenders are now taught yoga by yoga experts inside the jail premises for which yoga professionals are recruited. The big and high security jails of the country run yoga and music therapies as corrective steps for positive change in the behaviour of criminals. The yoga professionals can seek jobs in prisons also and move smoothly on the path of a very good career.

SPORTS ADMINISTRATION
Games and sports are the domains of high pressure and a frenzy of human emotion which is so ostensibly characterized by anger, anxiety, frustration and depression. To overcome these human psychological disorders and many other under-performance-induced-stress-problems on and off the field, yoga comes as a saviour. Yoga plays a vital role in the maintenance of the tempo of courage and confidence in the players and also helps them keep cool and calm even in odd conditions.
The Sports administration of governments of various States employs yoga experts and yoga coaches to keep their players out of the vortex of anxieties, anger, mood swings and other mental problems.

JOBS IN YOGA IN PUBLIC SECTOR
Moreover, the yoga professionals can get an array of job opportunities which are offered by the Central Government as well as the state and Union Territories governments for their various departments and organizations. These departments mainly relate to the health and education sectors and various other research institutes. All these institutes and departments offer various positions to the highly-trained-and- diploma - and- degree - holders yoga professionals.
However, the yoga professionals have also many job offers in the academic institutes in the portfolios of professor, associate professor, assistant professor, teachers and trainer.

SELF-EMPLOYMENT
By the term self-employment in this context we mean starting of own yoga school at home or at a very convenient places in the towns and cities. Presently there are a number of yoga schools which are run by yoga professionals. Opening of own spa salons, health clubs and gyms by yoga experts is proving to be a very lucrative business.

HOW MUCH INCOME AND SALARIES ONE CAN EXPECT?
In fact, the salary structure of officials in various designations of the discipline of yoga depends upon the brand and recognition of the organization. But a fresher can earn anywhere between Rs. 10,000 to Rs. 30,000 per month. Even the group classes can also fetch the same level of income. However, the income from yoga profession also depends upon the personal recognition and qualifications of the yoga professionals. Advanced degrees and diploma in yoga can be a golden path to handsome pay packages. Beauty salons, health centres, corporate organizations, five-star hotels and other renowned institutes pay handsomely to yoga professionals. The per annum income from these institutes and well-known organizations can be not less than Rs 10 lakhs.

WHAT IS THE SCOPE OF CAREER IN YOGA?
Yoga has been growing very fast as the most effective alternative therapy of various ailments both of physical and mental nature. People have started trusting upon yoga for the control of even irremediable diseases. It has turned out to be as essential and sacrosanct as religion and due to this increasing popularity and trust, it is expected that yoga is going to be the greatest craze among all age groups of population across the countries, especially in the wake of declaration of 21 June as the International Yoga Day. With the rapid increase in people's trust for yoga therapy and the panacea of whole gamut of human problems, the job market and career prospects in yoga are going to flourish by leaps and bounds in the years to come.
११ वी (FYJC) अॅडमीशन साठी मुंबई (MMRDA), पुणे (पिंपरी चिंचवडसह), नाशिक, औरंगाबाद, नागपूर व अमरावती विभागांतर्गत येणाऱ्या सर्व कॉलेजेस व कट-ऑफची माहिती fyjc.vidyarthimitra.org या पोर्टलवर उपलब्ध आहे.
त्याचबरोबर इंजिनीरिंग व फार्मसीला अॅडमिशन घेणाऱ्या विद्यार्थ्यांसाठी संपूर्ण महाराष्ट्रातील कॉलेजेस यादी एका क्लिकवर गुणवत्ता यादी क्रमांक, कास्ट कॅटेगरी, कोणत्या शहरात, कोणत्या युनिवर्सिटी अॅडमिशन पाहिजे, त्याचबरोबर प्राधान्य क्रम किंवा पसंतीक्रम अशा अनेक ३०० पेक्षा ही जास्त ऑपशनची यादी बाबींना पडताळून शास्त्रशुद्ध पद्धतीने http://vidyarthimitra.org/rank_predictor या पोर्टलवर उपलब्ध आहे.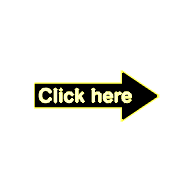 http://fyjc.vidyarthimitra.org/
| Govt. & Private Jobs, Internships, Campus Drive, Off-campus & many more |
--------------------------------------------------------------------------------------------------------------------------------------------------------
Get free Educational & jobs alert on WhatsApp OR Telegram(https://t.me/VidyarthiMitra) Save this mobile number (77200 25900) on your phone as VidyarthiMitra.org and send WHATSAPP message (Your Name, City & Interest)
--------------------------------------------------------------------------------------------------------------------------------------------------------
'विद्यार्थी मित्र' जॉईन करा आणि मिळवा न्यूज, नोकरी, शासकीय व निमशासकीय नोकऱ्यांच्या जाहिराती व माहिती अगदी विनामूल्य ते ही आपल्या व्हॉटस्अॅपवर किंवा* *टेलेग्राम (https://t.me/VidyarthiMitra) हा मोबाईल नं. सेव्ह करून आपले <नाव> <शहराचे नाव> <नोकरी> ७७२०० २५९०० मेसेज पाठवा
--------------------------------------------------------------------------------------------------------------------------------------------------------